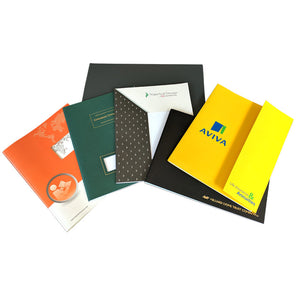 Create your perfect custom cover by adding logos, corporate colors, slogans, etc. Customize the color, design, size, shape, and orientation. Add flaps, pockets, embossing, and folds. The possibilities are endless.
We provide design support to help customers create the right cover for them.
All covers come with a strip of glue in the spine and pre-scored hinges both in front and back of the cover. The Coverbind Eco Linen cover is distinctive and environmentally friendly alternative to Thermal Covers with a PVC plastic front cover.